This is a Sponsored post written by me on behalf of Sonoma-Cutrer Vineyards. All opinions are 100% mine.
Growing up I was an extremely picky eater. I liked a total of three vegetables, iceberg lettuce, raw carrots, and French cut string beans from a can. Over the years I've expanded my palate and have learned to appreciate a variety of foods and fine wines. After attending a few food blogger conferences, I'd like to think I learned a few things about cooking with and pairing delicious wine with my favorite recipes. September is California Wine Month so I thought I would share some recipe suggestions and easy wine pairing tips with Sonoma-Cutrer.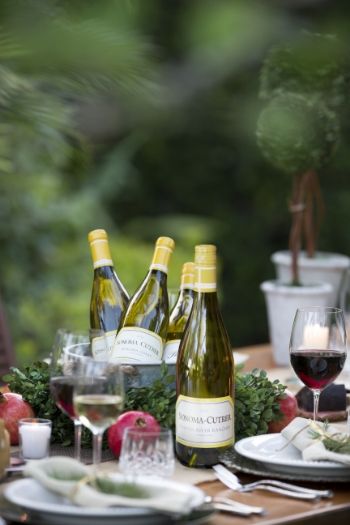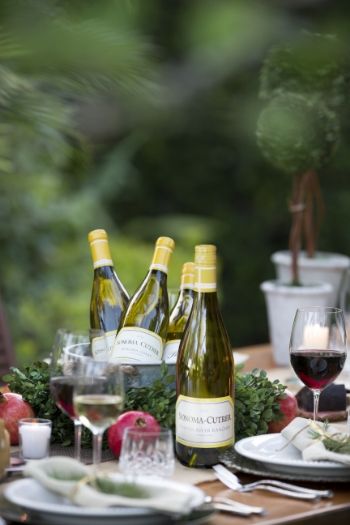 I typically like sweet wines, but sometimes they just don't fit well with a recipe. Red wines, like Sonoma-Cutrer Russian River Valley Pinot Noir are typically served at room temperature. The silky Sonoma-Cutrer Russian River Valley Pinot Noir is bursting with classic red fruit flavors like cherry and wild strawberry, and offers fragrant aromas of blackberry and raspberry. The long finish of this Pinot Noir complements spicy foods, meaty fish like swordfish or this amazing recipe for Herb Roasted Salmon w/ Veggies from my friend, Heather, at girlichef.com.
If you prefer a bright, zesty citrus wine, then Sonoma-Cutrer Russian River Ranches Chardonnay may be more to your liking. White wine is served chilled and the bright acidity and fruity aromas of green apple, lime, and pineapple really make this Chardonnay shine. It's perfect to sip while rocking in your favorite chair on a warm day or paired with tasty vegetarian recipes, seafood or a poultry recipe like my Zesty Garlic Chicken Lettuce Wraps.
It's also nice to occasionally think outside the norm when serving and pairing wine. The next time you have guests over, try pairing this delightful Peach Focaccia with glasses of Sonoma-Cutrer Sonoma Coast Chardonnay. The creamy, medium bodied wine is balanced with bright acidity. Your guests will swoon over the Golden Delicious apple, Bosc pear and white peach aromas with just a touch of butter. My friend, Heather, makes the most amazing dishes to pair with wine. For real!
I've come along way since my days of eating canned green beans and hopefully these simple tips will give you the confidence to try some new wine pairings with your own favorite recipes. My best advice for pairing wines is to just drink what you enjoy. There is no rule that says you can't drink what you like, so don't be afraid to experiment. Sonoma-Cutrer is based in Napa Valley, California and they will definitely be deep in celebration mode for California Wine Month with special tastings, festivals, wine immersion experiences, tours, concerts and more. I think we all need to join in the celebration, so grab your glass, call your friends over and share some great Sonoma-Cutrer wine.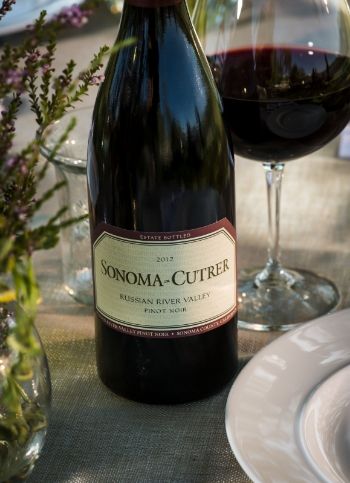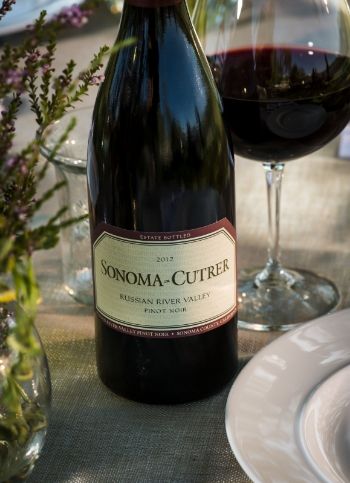 Get social with Sonoma-Cutrer on the web Sonoma-Cutrer | on Facebook Sonoma-Cutrer | on Twitter @SonomaCutrer | On Instagram Sonoma-Cutrer
What dishes would you like to try pairing with these Sonoma-Cutrer wines?