This is a sponsored post written by me on behalf of Buca di Beppo. All opinions are 100% mine.
Holy cow! Where has December gone? Half the month is over already and you realize you haven't made the office holiday party plans yet. Don't worry! Buca di Beppo has you covered. All it takes is a simple phone call, and in a matter of minutes your party plans will be complete. Everyone should be able to enjoy stress free holiday party planning with Buca di Beppo catering.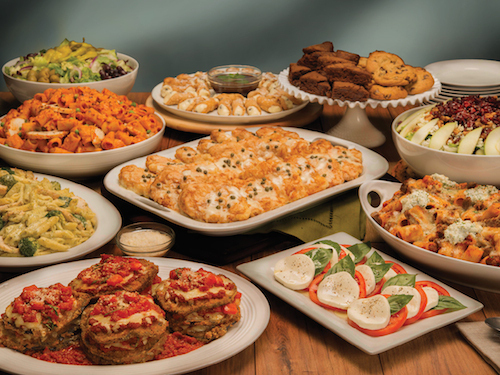 The holidays are busy enough without adding the stress of planning a party. Catering the food when you are planning a party is definitely the way to go. I would much rather participate in the fun, mingle and enjoy the actual party versus worrying if everyone has enough to eat.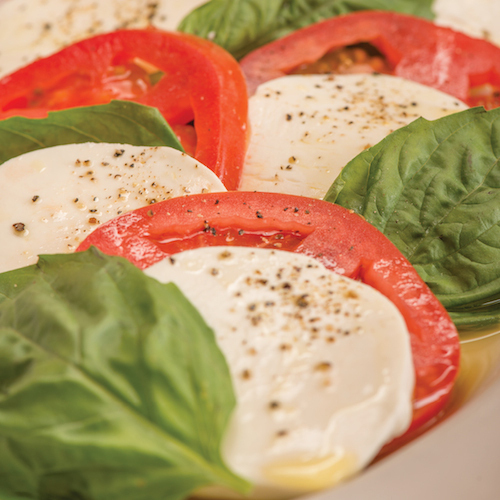 Buca di Beppo makes it easy to plan your office Holiday party. The diverse menu lets you easily plan around your guests favorites and dietary needs. Buca offers vegetarian and gluten free options, plus they are happy to work with you if there are guests in your party with food allergies too. This way you are guaranteed everyone can enjoy the delicious, authentic Italian cuisine together.  
The Celebratory Package serves up to 20 for $220, is all full pans and offers:
Choice of 1 salad: Mixed Green Salad or Caesar Salad. 
Choice of 2 pastas: Spaghetti with Meat Sauce, Penne alla Vodka, Baked Ziti or Ravioli al Pomodoro. 
Served with house-baked bread.
The Deluxe Celebratory Package serves up to 20 for $480, is all full pans and offers:
Choice of 2 salads: Apple Gorgonzola Salad, Mixed Green Salad or Caesar Salad. 
Choice of 2 pastas: Penne San Remo, Penne Basilica, Spicy Chicken Rigatoni, Baked Rigatoni or Penne alla Vodka.
Choice of 1 entrée: Eggplant Parmigiana, Chicken Parmigiana or Chicken Limone. 
Choice of 1 dessert: Chocolate Chip Cannoli, Tiramisu or Cookies & Brownies. 
Served with house-baked bread.
Whether you're celebrating the office or need a space to accommodate your guests. Buca di Beppo can meet your needs. You can Order Party Pans To Go and pick them up or have them delivered. Buca di Beppo also offers festive semi-private dining rooms making Buca the perfect place for hosting a large banquet or intimate gathering. If you have a group of 12-18 ask to reserve the "Pope's Table". It's a super fun room!
Calling the professionals is easy, but if you're like me you hesitate because of the cost. Buca di Beppo can accommodate any group or budget. In the spirit of Italian culture, appetizers, salads, pastas, pizzas, entrées, and even desserts are served family-style. Half pans serve up to 10 and full pans serve up to 20. Buca di Beppo will even take care of the necessary beverages, plates, utensils, napkins, and whatever else you need to make your next office party or corporate event a complete success. There's no better way to celebrate the holidays than by passing and sharing fabulous food around a table together. So sit back, relax, and let Buca di Beppo handle it! And don't forget to save room for dessert!