Looking an easy group giveaway to join?  Check out the Last Minute Money FREE Blogger Event!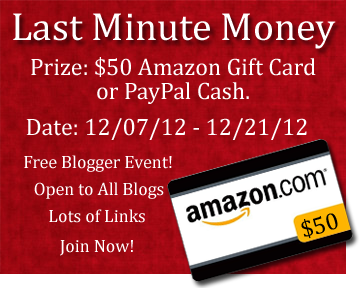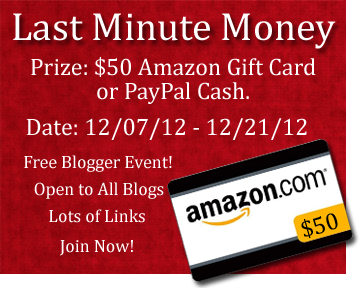 Giveaway Prize: $50 Amazon Gift Card or PayPal Cash.
Date: Friday Dec 7th 6pm – Friday Dec 21st at 11:59
One lucky winner will receive a $50 Amazon Card/Credit or PayPal Cash
To participate in this event go check and full details and requirements HERE!
For More Awesome Giveaway Updates, join their Facebook group: http://www.facebook.com/groups/thegiveawaygals/