I previously posted about an opportunity to try if you have you ever wanted to participate in a group blogger giveaway event.
I sure hope you jumped on the opportunity, because I just found out the prize has been doubled and the exposure will be awesome!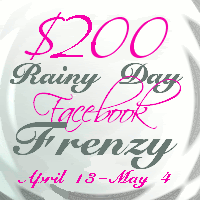 You can have your Facebook link added for FREE, and CouponTrade.com and The Ultimate Baby Shower  will provide the prize, $200 PayPal Cash!
So what are you waiting for?
GO!
Sign up HERE